About

us
The biggest Laravel event in India
LaraconIN, the official Laravel conference, is a community-led and community-driven conference to be held for the first time in India. The event is scheduled for 25-26 Feb 2023 at Ahmedabad, Gujarat.
LaraconIN will be featuring national and international speakers presenting talks on Laravel, PHP, VueJS, web development, and various other topics. This is a must-attend event for all web developers.
Laracon

Venue
Laracon - One of the largest Laravel events in 2023 will take place at 'Club O7' which is the largest city club in Ahmedabad, Gujarat spread across lush ample acres of land in a perfect strategic locale and highly anticipated state of the largest Convention and Conferencing destination qualifying International Standards.
The Venue flourishes over 40000 sq. ft. Convention Hall, with an accommodating capacity of up to 5,000 guests.
The Biggest Laravel Event 2023 is going to take place at Club O7 - The Capitol, Gold-themed Lounge and the dreamscape creating an enchanting never before experience. There is a magical awe created by the shimmering gold droplets dangling from the ceiling, while the shining prismatic walls of "The Capitol Lounge" offer a never-ending wonder of reflection.
Special
Amenities

Speakers
Meet the best in the industry from around the globe talking about a range of topics around Laravel, its ecosystem, web development and more.
The Host
Schedule
And The Event Details
A two-day event with a good mix of slow paced and quick talks to keep you entertained throughout. And yes, delicious Indian food!
09:30
Fantastic Functions and where to find them
10:00
Building a Service Container From Scratch
10:50
Sponsor Presentation
11:05
Give your Laravel app some AI
11:35
Interactive Session
11:55
Documenting Laravel APIs
12:25
Sponsor Presentation
By: ViitorCloud Technologies
12:30
Journey of a typical Laravel request
14:30
The Hitchhiker's Guide to the Laravel Community
15:00
Sponsor Presentation
15:15
Blockchain breakthrough with PHP
15:35
Sponsor Presentation
15:40
Interactive Session
16:30
Sponsor Presentation
16:35
Building a Report Engine for Laravel
16:55
Sponsor Presentation
17:20
Servers? Where We're Going, We Don't Need Servers!
17:50
Sponsor Presentation
18:00
After Event Networking
09:45
Sponsor Presentation
10:00
Getting Started with TDD
10:50
Pluggable Architecture
11:20
Sponsor Presentation
11:25
Flex with Tailwind CSS
11:45
Interactive Session
12:35
Sponsor Presentation
14:10
Behind the Scenes of Oh Dear
14:40
Build Beautiful CLI Apps Using Termwind
15:30
Sponsor Presentation
15:35
SPA Laravel Apps with Hotwire TurboJS
15:55
Sponsor Presentation
16:00
Interactive Session
16:50
Sponsor Presentation
By: WebOccult Technologies
17:25
Interactive Session
17:45
Closing Ceremony (2 hrs)
LARACON
INDIA 2023 CORE TEAM
The people behind the vision, planning and execution of the entire event.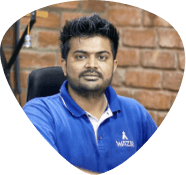 Vishal Rajpurohit
Founder of Tech Company @ViitorCloud

Core vision of Laracon India is to to promote open source contribution and spread the awareness of Laravel associated expertise across country which is full of talented people.
Laracon India is an non profit community & it inspires us. We have always received an overwhelming response from entire Laracon international community.
Volunteers
Across India
These folks take care of all the big and little things ensuring that you have the best experience at the conference
Cities
Various Indian cities with sizeable Laravel community and running regular meet-ups.
HISTORY OF
LARACON INDIA
Look back at Laracon India Journey.
Delhi - 2017
From the very first day of the conference, the community has grown exponentially and created an impact globally with all the contributions.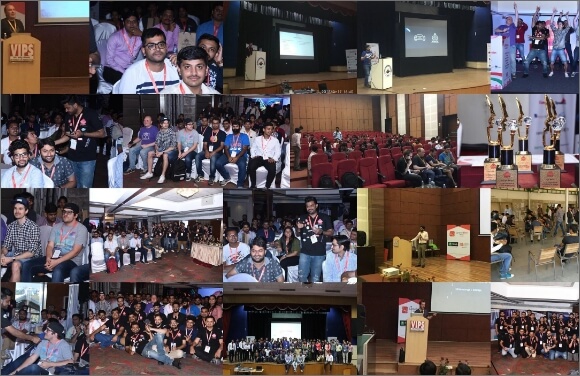 Delhi - 2018
People from the community came with suggestions and attendees were delighted with the 2017 conference so much that the 2018 conference was power packed.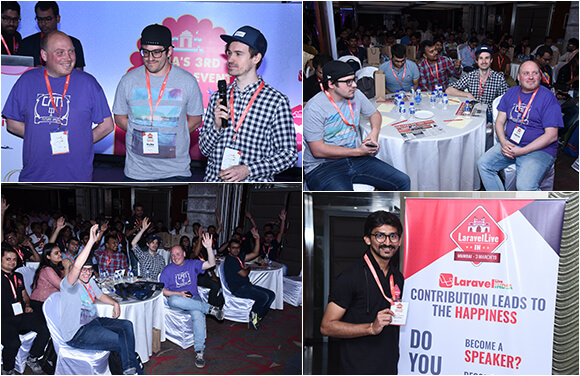 Mumbai - 2019
After two conferences which came into discussion over the globe in Laravel community, to organize 2019 conference with a glow and complete it with a glory.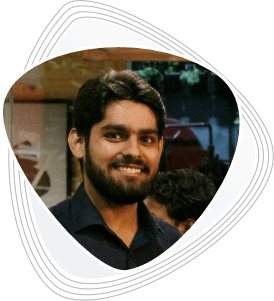 The initial idea of the first laravel conference came from Mr. Lalit Vijay who initiated the foundation of the Laravel community in India. Lalit Vijay is an engineer working at StyleDotMe and the Founder of Zeppery.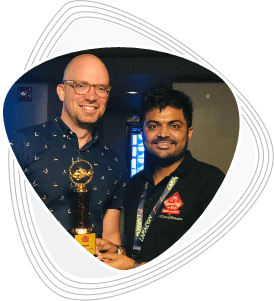 Pitching for Laracon India happened during Laracon USA in 2019 and got approval to host the event. Mr.Vishal lead and moderate the Laracon India community which is officially supported by the founder of Laravel, Taylor Otwell.